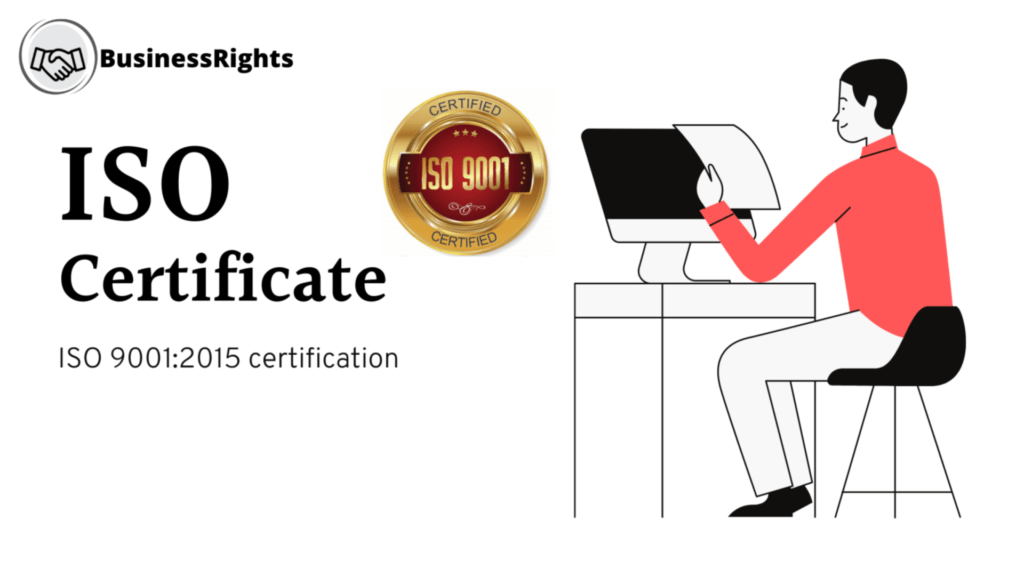 ISO 9001:2015 certification 
We are a leading ISO certificate provider. We can help you get your company ISO certified.
»8 years of experience in ISO and other legal certification
»Best service and lowest price guaranteed
»Our certificate is valid in Tender
»No hidden costs
ISO Certificate is a globally recognized and highly compatible standard that ensures the quality management system of the organization. It defines the requirements of a quality-managed system and thus assures the consumer that the product is quality-assured and certified.
ISO 9001: 2015 is the current version of the ISO 9001 standard, which lists the requirements that an organization must adhere to in its quality system for certification. according to ISO 9001: 2015. 
Adaptation/adoption of the new ISO structure (Appendix L) to adapt to other standards such as ISO 14001, ISO 45001, etc.
Expansion of the relationship between organizations and quality management systems
ISO 9001: 2015 promotes a process approach to achieve the desired quality results
Presents requirements for quality performance in the company's strategic planning
More emphasis on top-level management for ownership of the QMS
Fewer regulatory requirements compared to previous ISO certificate versions
The main focus is on customer satisfaction
Simple terminology throughout the ISO standard
Some details about ISO 9001:
There are several documents in the ISO 9000 family of standards, but ISO 9001 is the only standard in the 9000 series that requires certification. Usually, an entire organization strives for certification. However, the scope of the QMS can be adjusted to improve performance in a particular facility or department. The current version is ISO 9001: 2015, which was published in September 2015 (hence the: 2015).
It doesn't matter how big your organization is: 1 person or 1 million people. See ISO 9001 Implementation for Small Business
It doesn't matter what industry you're in (service or manufacturing) – it could be a restaurant, consultancy, manufacturing company, government agency, etc. There are other standards based on ISO 9001 for some specific industries.
It is NOT a standard for products. It doesn't define product quality. This is a process-based standard: you use it to control your processes and your end product should produce the results you want.
It is NOT a personal standard – a person cannot be ISO 9001 certified, an organization or company will be certified instead. However, individuals can become an ISO 9001 certified lead auditor after completing a 5-day training course. This then enables them to review other companies.
There is no "ISO certification" or "ISO 9000 certification", only ISO 9001 certification.
It is NOT a membership group – an organization cannot "join" ISO 9001. To become ISO 9001 certified, your organization must
Follow the steps to implement an ISO 9001 quality management system.
A certification body (CB or Registrar) then reviews your organization's performance against the latest version of the ISO 9001 requirements. If you pass this audit, the registrar will issue an ISO 9001 certificate, stating that your organization has been ISO 9001 registered for three years. 
Finally, the organization must be re-certified every three years to maintain its ISO 9001 certification status.